What's the difference between an infrared heater and a convection heater?
 Convection heater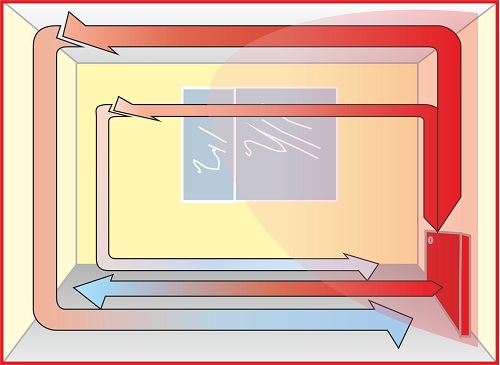 A conventional heating system heats your home by heating the air.
The warm air rises and circulates. This process causes the room air to rotate and in doing so, distributes the heat. A side effect of this technology is the swirling of the air, which ultimately also leads to dust and pollen being blown around the room. Furthermore, considerable differences in temperature between the ceiling and floor can be measured.
Therefore, the heat cannot be evenly distributed throughout the room and it takes a long time until we feel the pleasant warmth on our bodies.
 Infrared heater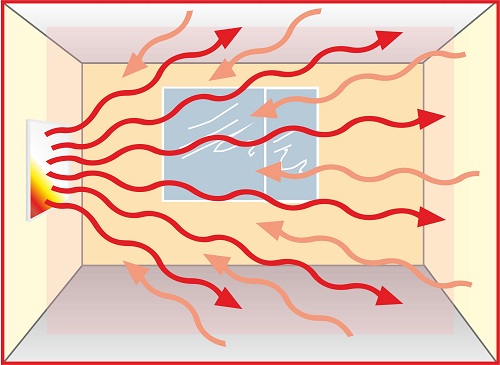 The particular characteristic about infrared heaters is that they do not heat the air but the room itself. This is because infrared heaters work according to the same principle as the sun. Let's go outside and take a look around - trees, meadows, animals, even we ourselves absorb heat.

It's the same in the room we want to heat, the walls, ceiling, furniture - they all absorb the heat from our infrared heaters and also slowly emit it again. This creates a pleasant, natural warmth, which we already know from the sun.

But that's not all - the air humidity in your room also remains constant. Therefore, there is a considerably lower risk of mould or mildew formation and the room climate is particularly pleasant for those with allergies or asthma. And of course, for your plants as well.